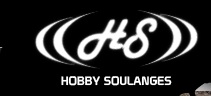 https://www.hobbysoulanges.com

Address: 128 Richer, Les Coteaux, QC, Canada, J7X 1A3

Phone: 450-802-5096

Hobby Soulanges is specialized in radio controlled models of all kinds; cars, boats, planes, helicopters, electric or gas. With our experience,
we will be able to guide you towards the best product for your needs.
We have in stock or we are able to get any necessary part to repair or modify your R/C., we keep an inventory of most brand name parts in the industry.